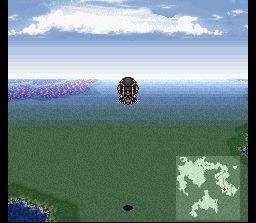 If for some God forsaken reason you actually like playing with Gau (and I can't imagine any good reason why this would be so), you might want to collect the rages for all the new enemies you've fought against. In case you've forgotten how this is done, or never bothered to do it before, I'll remind you. Cause I'm such a nice guy. First...head on back to the Veldt.
Walk around on the Veldt to fight some monsters.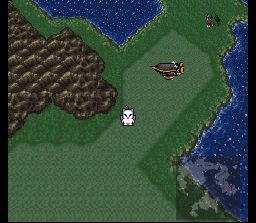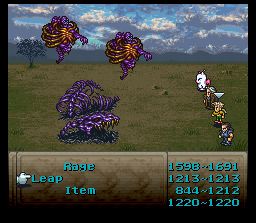 When you see a new monster you want, have Gau leap in.
If you were me, I'd leave Gau to rot and die on the Veldt and go on with me, but not everyone is as delightfully devilish as I am, unfortunately. If that happens to be you (you pansy!) keep fighting until Gau eventually rejoins your party. Repeat until you've gotten all the rages you want. For a complete list, go here.