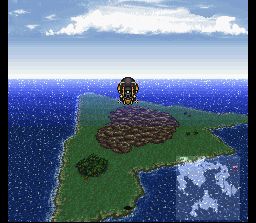 If you want to learn some magic very quickly then follow these simple instructions. The only prerequisite you need is someone in your party who knows the spell "Doom" and has at least 1000 HP. Get in your airship and head to this island in the shape of a triangle in the northeast corner of the map.
On the island, about 30% of the time you will fight an enemy called "Intangir". You'll know you're fighting him because you won't see him.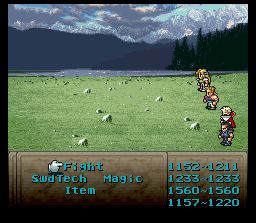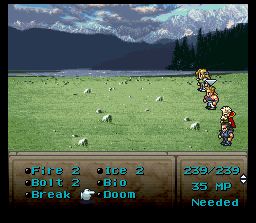 "So what the hell do I do?" you may ask. Well, I'll tell you. You simply cast Doom on him. Before he dies, he'll cast meteo on the character which takes off about 750-950HP. Then he dies.
He gives no gold, no experience, but does give a whopping 10 magic points.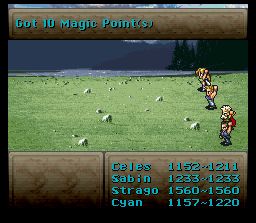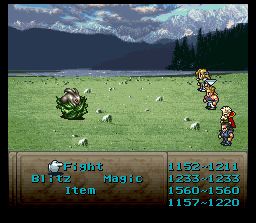 The rest of the time you'll fight these little pansies.