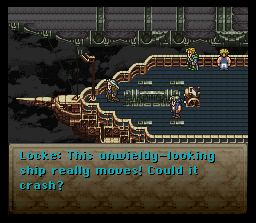 After the ordeal with Setzer, you'll get a first-hand look at the "unwieldy-looking ship". It's off to Vector, land of the not-so-free, home of the not-so-brave. Keep your eyes peeled for a bit of Setzerian life philosophy in this part.
You'll land right outside a town. You can go in the ship, buy some items, talk to Setzer, but you won't be able to fly anywhere. Obviously, unless you're a little slow, the game is telling you to GO INTO THE TOWN MAN!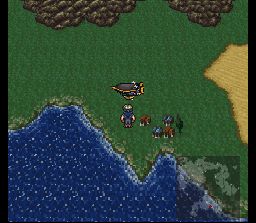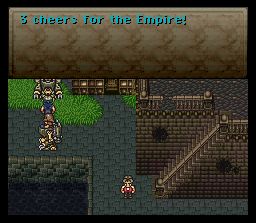 You'll notice the poor town of Albrook has been overrun by the Imperials. Though you're probably on the Empire's 10 most wanted list, you can freely talk to all of the guards as much as you want. Things to do in this town: there are some good new weapons and armors available here, such as the Epee. You'll want to pick those up. Also...
Inside this clock in the bar area is an elixir. That's it for this town...talk to the rest of the people to pick up some information, then head out of the town going North.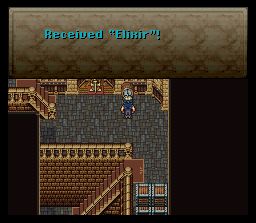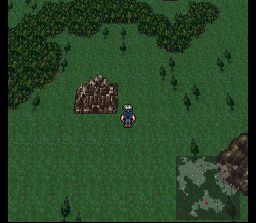 You'll pass by what looks like a castle in the middle of some mountains. This is the Imperial Fortress Vector. You can head here right away if you really want, but I suggest going around to some of the other towns and gaining levels/magic before entering here. If you really desire to enter vector now, you can go to that part of the walkthrough here.
If you decided to be a good little boy or girl and explore the island, first you'll want to head north to the town of Tzen.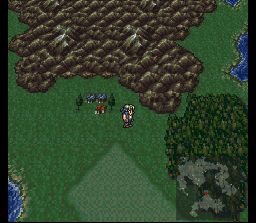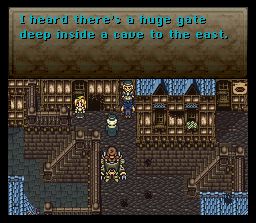 As you can see, this town is also controlled by the Empire (no surprises here). This old man here is foreshadowing to some future events (that aren't all that far off). And no, he's not talking about the Gate to Hell. Things to do in this town: once again, some unique weapons and armor here. Make sure to get a boomerang for Locke.
The forest next to Tzen (and all of the other forests on the island) are a good place to gain levels (and especially magic). You get 2-3 magic points per battle in the forest. It's good to make sure everybody knows at least 4 or 5 spells, and to have at least 2 or 3 people with cure before entering Vector. To get to the next town, you're going to want to head due southwest.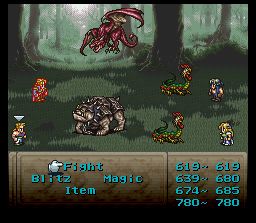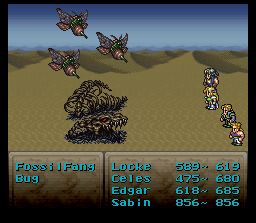 Along the way you'll run into a desert with some tough enemies. Unless you're at the recommended level below, I wouldn't fight in the desert here.

Recommended Level: 18
After a long hike you'll arrive at the town of Miranda.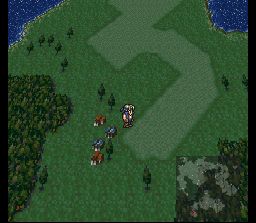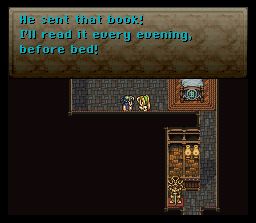 Other than making sure to get anyone who can equip them Mithril Armors, if you go in the house on the far right of the town, you'll meet a lady who talks about her boyfriend in Mobliz. Remember him? He's the soldier who you sent all those letters out for. Make sure to talk to her if you like to hear little secret tidbits of story.
Now it's time to head to Vector. If you don't need to do any more leveling up, you can purchase a chocobo in the forest just to the east of Miranda. Otherwise, head back the way you came.

Recommended Level: 20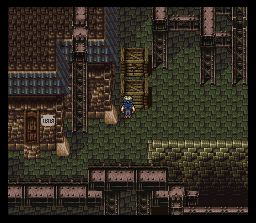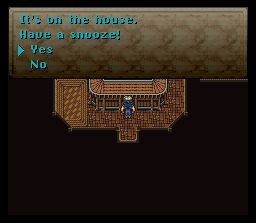 If you REALLY need to sleep and recover some HP, I'd do it in another town, because if you sleep here at the inn, a thief will come in the middle of the night and take a nice chunk of cash out of your wallet.
If you've been to all of the other towns, there are no new weapons or armors to purchase here you haven't seen elsewhere. Just go ahead and talk to this guy who is a "returner sympathiser". He'll put on the worst acting you've seen off-broadway, but it's good enough to distract the guards while you climb on the metal grates above.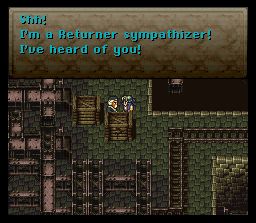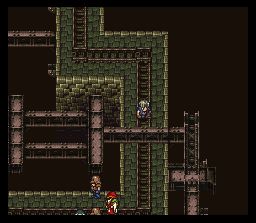 And wah-lah, you made it past them! Head up the ramp to enter the Magitek Research Facility, where they have *cue Camina Burana*...espers!