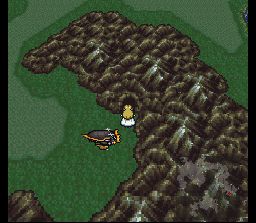 You can only get Mog's dance "Water Rondo" in the world of balance, so it's now or never. Is it worth all the work you need to do just to get this dance? Probably not. But if you're the kind of gamer who plays to do everything possible, then this is just for you. There are actually two ways to earn the dance. I'm covering only the one that takes much less time to do. Perhaps at some later time I'll go over how to do it the other way. Your destination? The cave on the southern section of the Veldt.
If you remember, this is the place where Gau found the "shiny thing". Well, thankfully, you still have the shining thing, so it's time to jump in the water!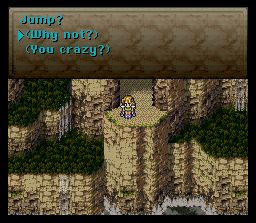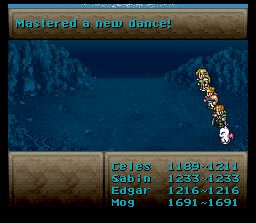 After just one fight you've learned the dance. So it's all over, right? Wrong. Now you have to make your way back to where your airship is. The rest of the scenario involves doing just that.
You'll end up at the port town of Nikeah again, and there is just as little to do this time as there was last time.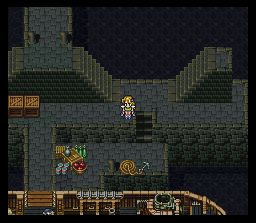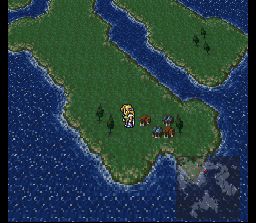 Make your way out of town and head northeast, following the little path between the mountains and the ocean.
Eventually, you'll end up back where Sabin's scenario started, by the house with the crazy guy. Make your way down along to where that little dessert imperial fort was.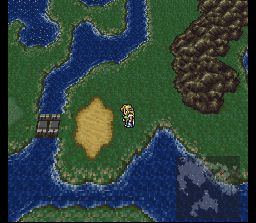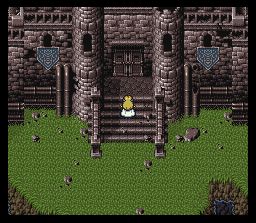 Thankfully, you don't have to go through the fortress again. Now make your way down to Doma Castle.
Search the castle in and out and you'll find all kinds of goodies waiting for you.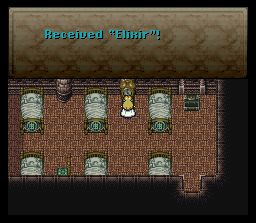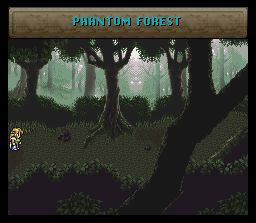 Now it's time to go through the phantom forest again. Luckily, you don't have to deal with the train again. Just make your way through the forest and you'll end up at the other end.
Head to Baren Falls and jump in! Deja vu, huh? Well, once again, instead of having to fight on your way down, you'll simply end up back on the Veldt.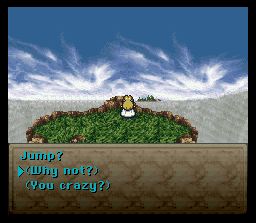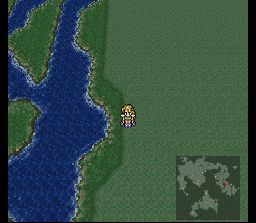 And so make your way south back to the airship, and wah lah, you now have Mog's Water Rondo!