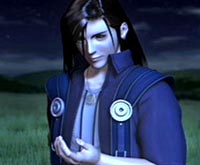 Side Quests




Click on the links for a small walkthrough.


Beat all members of the CC- club in Balamb Garden to get rare cards in the game.
Follow the Card Queen to get rare character- and GF cards.
How to get the GFs Bahamut and Eden.
How to get The GFs Odin and Tonberry.
Collect a few shards in Winhill and receive a small reward.
Collect a few stones in the Shumi village and help the Shumi tribe build a statue for a bigger reward.
Look for several UFOs to receive a rare card.
Visit several chocobo forests to receive rare items.
Follow the hints of a shadow and Mr. Monkey to find several rare items.


(c)2006 RPGClassics.com. All materials are copyrighted by their respective authors. All games mentioned in this site are copyrighted by their respective producers and publishers. No infringement on any existing copyright is intended. All rights reserved.