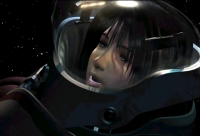 Interlude: Lunatic Pandora

Go to Walkthrough Index Go to Disc 1 Go to Disc 2 Go to Disc 3 Go to Disc 4





GFs: None
Items: A few goodies here and there.


Enter the Lunar Gate and search for one of the employees. Angelo, Rinoa's dog, will appear shortly after, so take your time to pet the little fellow and go talk to the leader. You will now be shot into space! Form a new party, leaving Zell behind, and the fun can begin. Well, first the boring part on earth will take place. I hope you didn't select your weakest party members to stay here, because you might regret that. Going outside, you will see the Lunatic Pandora in all its glory. Go back to Esthar and talk to Odyne. The plan: When the Lunatic Pandora passes Esthar, you will hop on and have a look at things. You will have three possibilities to do so, so I hope you have gotten to know the city a bit. The time limit has no mercy on you.

Run for your life! No, I mean it. Some of the monsters can be pretty strong during this mission, and you might waste valuable time while fighting them. You'll have plenty of time to level up later, but for now you should run and hurry. Remember, you can't use the transportation system. The countdown timer will start once you leave the building. The Lunatic Pandora will pass the following places:
City center: 15 - 12 minutes left
Eastern crossroads: 10 - 5 minutes left
North of the shopping center: 3 - 0 minutes left
Be at the contact points early, then wait on the spot until the Pandora passes. Have a look at your little map if you're not sure if you're in the right place. Fight the soldiers. Enter the huge box. Depending on where you entered, you'll start off in a different room. Walk around and plunder the Pandora, there are a few items here and there which could be of use. If you ever reach elevators with number, take 01 and descend. Then walk north. Further north. Nooooorth. At some point, you will meet a robot which is not fond of intruders and will kick you out. Wow. No boss fight. Exciting, I know, but that's that. All this for nothing.
Well, let's have a look at how the others are doing in space. This should be fun now, right?