Maps

Dimension World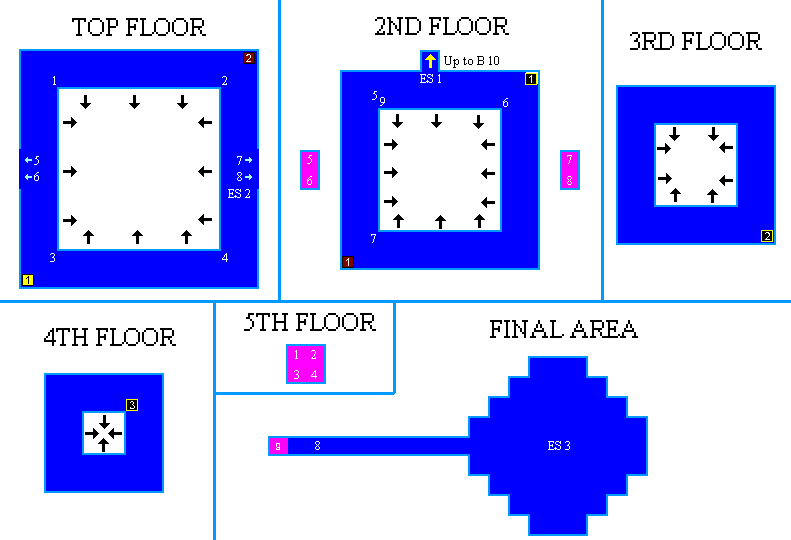 MARKER KEY



TREASURE KEY


Warp Marker



Thunder Axe



Event Scene



Demonic Battle Axe





Conversion Vellum



Cursed Katana



Knight's Helmet



Tainted Mace

EVENT SCENES

ES 1 - You meet up with the Swordsman. He tells you that you are the only one who can put a stop to the darkness that has taken over Duhan. He then disappears, for good.

ES 2 - You meet LeDua & Homunculous. He said he was waiting, gathering adventurers, until someone would be able to pull out the sword to open the path to the Dimension World. He says hes going to confront the Evil God to get Otelier's soul back, so Otelier will become fully human.

ES 3 - You stop & your party members talk with you one last time. You encounter LeDua & Homunculous again. He wants the Evil God to return Otelier's soul. He sets fire to Homunculous & she holds on to LeDua as shes burning. They both burn up & their ashes scatter across the Dimension World. The Evil God then tells you that all souls will become one with his & challenges you to battle.

Back to Top
The text in this document is licensed under the Creative Commons Attribution-NonCommercial-ShareAlike License. Anyone is free to use, copy, modify and re-distribute this work as long as they agree to the terms in the license.