Maps
Here are maps of the two castles Alucard must explore. Everything should be pretty self explanatory. Items and Equipment are in green, relics are in yellow and bosses are in red.
Red rooms are savepoints, orange rooms are teleportation rooms, and purple rooms are hidden areas.
Life Max Up and HP Max Up icons indicate where those items are located. Most bosses also drop Life Max Ups when defeated.
Normal Castle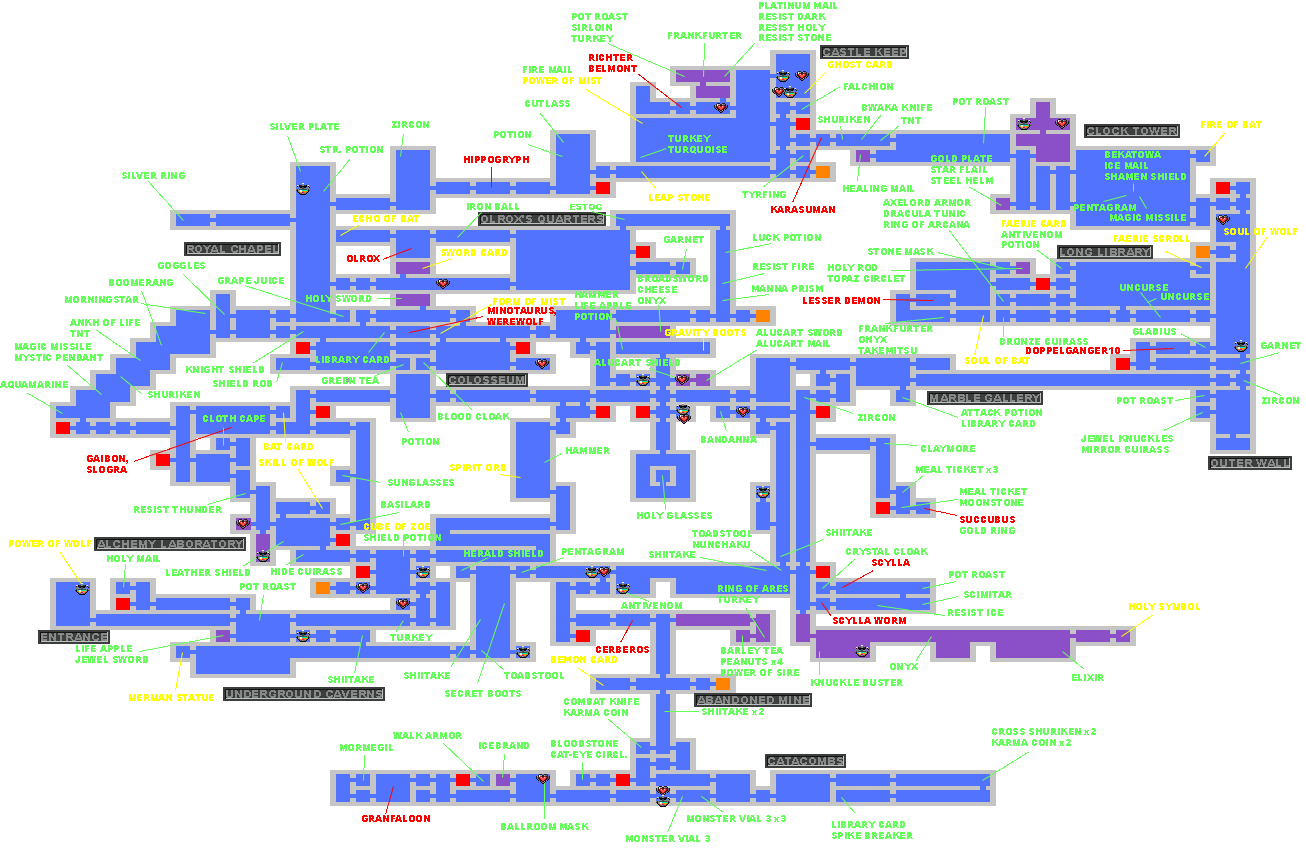 Inverted Castle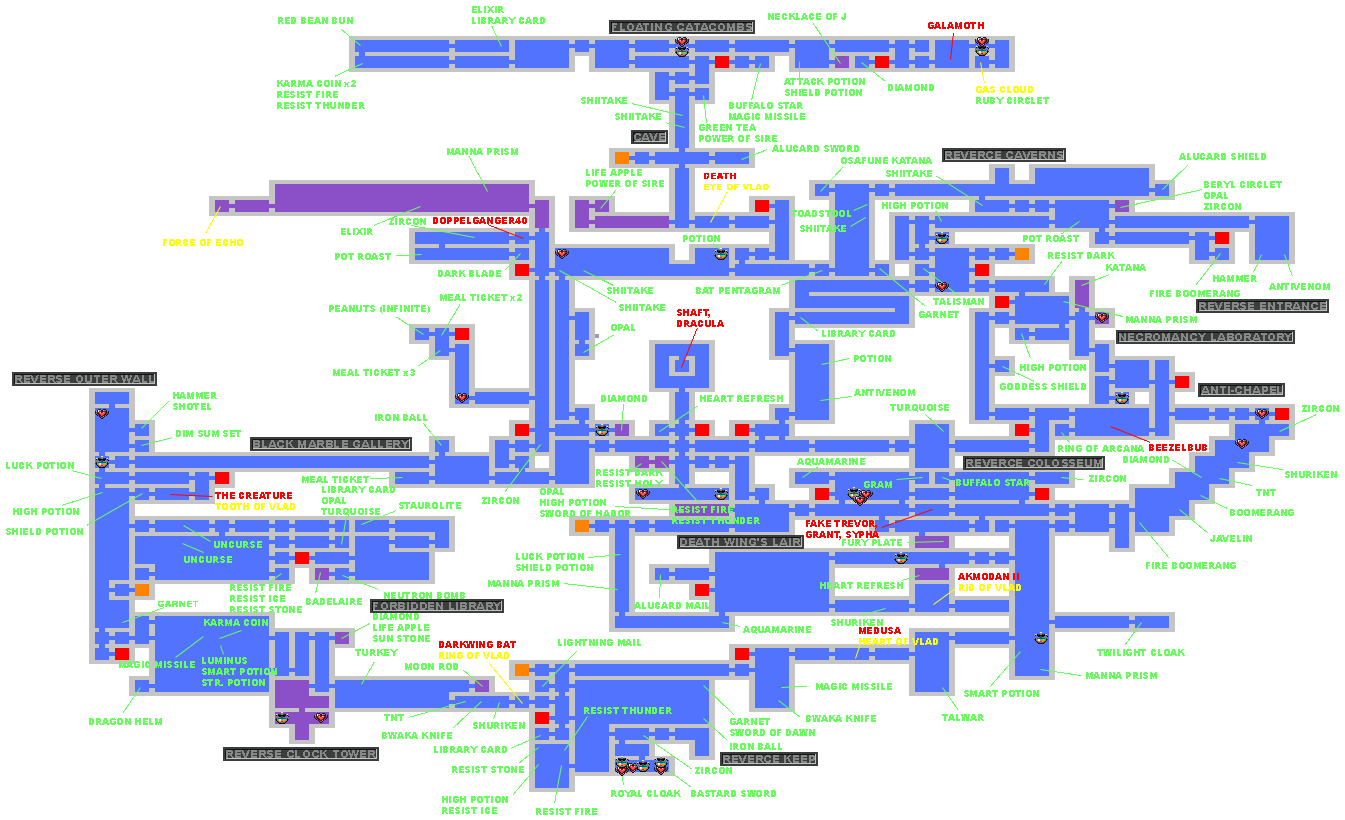 (c)2006 RPGClassics.com. All materials are copyrighted by their respective authors. All games mentioned in this site are copyrighted by their respective producers and publishers. No infringement on any existing copyright is intended. All rights reserved.