Site Navigation

•RPGClassics Main
•Contact Maintainer

Shrine Navigation

•Home
•Armor
•Characters
•Downloads
•Endings
•Enemies
•Enemy Attacks
•Hacking List
•Items
•Places
•Sealed Chests
•Secrets
•Shopping List
•Status Ailments
•Tabs
•Techs
•Thanks
•Updates
•Walkthrough
•Weapons

Lucca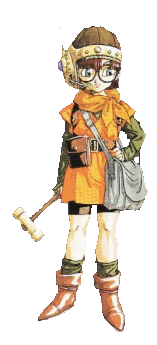 Initial Stats
| | |
| --- | --- |
| HP | 75 |
| MP | 14 |
| POWER | 2 |
| STAMINA | 6 |
| SPEED | 6 |
| MAGIC | 8 |
| HIT | 8 |
| EVADE | 8 |
| MAGIC DEFENSE | 10 |
| LEVEL | 2 |
| INITIAL EQUIPMENT | Air Gun, Karate Gi, Hide Cap, Sight Scope |
Lucca is Crono's best friend from 1,000 AD, and is a great inventor. When the telepod she creates unexpectedly sends Marle into the past, Crono is thrust into an adventure that would re-write the history of his planet.
In battle, Lucca utilizes guns as her weapon. While not extremely powerful on their own, many of her guns have helpful side effects. However, her true value comes with her devastatingly powerful fire magic.


(c)2006 RPGClassics.com. All materials are copyrighted by their respective authors. All games mentioned in this site are copyrighted by their respective producers and publishers. No infringement on any existing copyright is intended. All rights reserved.