Walkthrough <
THE EVIL TYRANT FRIEZA
Time to begin the final battle with Frieza. Talk to Gohan and Krillin to learn that Vegeta has been killed! Head northeast and King Kai will contact Goku. Now...go find Frieza and defeat him!!!
---
FINAL BOSS!!!
FRIEZA
This is it, the final battle. Nervous? Nah, I didn't think so. This boss is no different than any other. Use any tactics you'd like and stay out in the open away from anything that will stop Goku. Feel free to use herbs or senzu beans in this battle as well. Frieza can transform up to three times, each form more powerful than the last. Use whatever tactic you used to defeat his first form on all of the others. After you defeat his third form, Namek all of a sudden begins to fall apart (you think they would at least show Frieza throwing that big ball of energy at Namek). Frieza gets mad at Krillin and kills him! Goku becomes enraged and transforms into a Super Saiyan! Time to avenge your friend! Use the same tactics that you did before and bring Frieza down!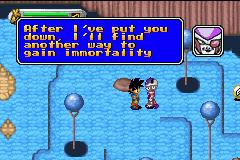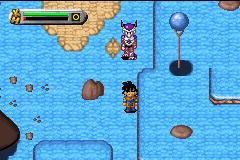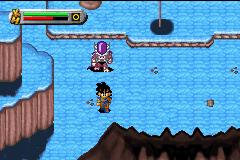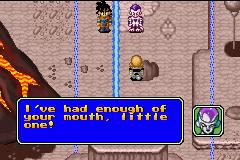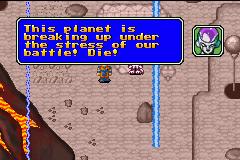 ---
Congratulations! You've done it! You've defeated Frieza, avenged your friend, beaten the game, and didn't do a thing to keep Namek from blowing up! Just sit back and enjoy the ending cinema.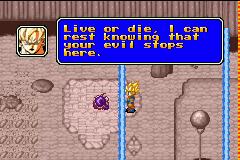 Go back to the Shrine Homepage!