Site Navigation

•RPGClassics Main
•Contact Maintainer

Shrine Navigation

•Main
•Accessories
•Armor
•Characters
•Downloads
•Enemies
•Enemy Attacks
•Experience Chart
•Hacking List
•Hidden Treasure Chests
•Items
•Magic
•Mini Games
•Secrets
•Shopping List
•Special Items
•Status Ailments
•Thanks
•Treasure
•Walkthrough
•Weapons

Mallow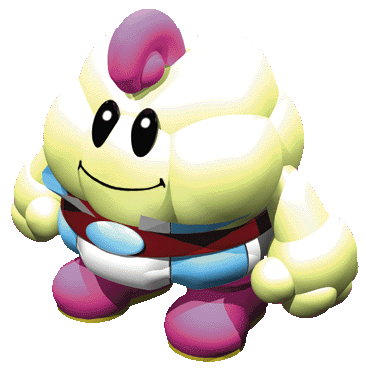 Initial Stats
| | |
| --- | --- |
| LEVEL | 2 |
| HP | 20 |
| SPEED | 18 |
| ATTACK | 22 |
| DEFENSE | 3 |
| MAGIC ATTACK | 15 |
| MAGIC DEFENSE | 10 |
| EQUIPMENT | - |
| TECHNIQUES | Thunderbolt |
Mallow makes his debut in SMRPG. He is a froggie (suposedly...) and he was raised by Frogfucius, although his origins remain clouded in mystery. Mallow joins up with Mario early in his journey, and he proves to be a valuable ally. Although not strong physically, his magic is a force to be reckoned with.
Mallow seems to have a knack for controlling the weather. He can use thunder attacks on his foes, or snow attacks, or cause a giant star to fall on them. He can also heal single allies, or even read the enemy's mind and HP...His weapon of choice is a staff of a pair of cymbals, but he's not afraid to strap on some gloves and punch then enemies!


(c)2006 RPGClassics.com. All materials are copyrighted by their respective authors. All games mentioned in this site are copyrighted by their respective producers and publishers. No infringement on any existing copyright is intended. All rights reserved.