Site Navigation

•RPGClassics Main
•Contact Maintainer

Shrine Navigation

•Main
•Accessories
•Armor
•Characters
•Downloads
•Enemies
•Enemy Attacks
•Experience Chart
•Hacking List
•Hidden Treasure Chests
•Items
•Magic
•Mini Games
•Secrets
•Shopping List
•Special Items
•Status Ailments
•Thanks
•Treasure
•Walkthrough
•Weapons

Geno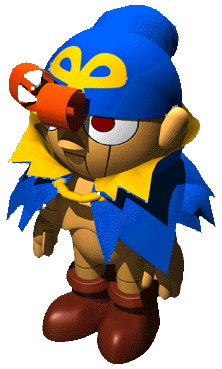 Initial Stats
| | |
| --- | --- |
| LEVEL | 6 |
| HP | 45 |
| SPEED | 30 |
| ATTACK | 60 |
| DEFENSE | 23 |
| MAGIC ATTACK | 25 |
| MAGIC DEFENSE | 17 |
| EQUIPMENT | - |
| TECHNIQUES | Geno Beam |
Although he looks like a doll, he really is a visitor from above. Shocked that the Star Road has been destroyed, he comes down to earth and assumes the role of a doll named Geno. Geno is pretty strong, and he has powerful offensive magic as well.
Geno is a good choice for a partner if you want offense. He can cast many different beam attacks that wreak havoc on the enemy, including Geno Whirl, which, timed properly, can take 9999 damage off of almost any enemy. He also has Geno Boost, which can boost the defense and possibly offense of an ally. Geno fights using either guns, or by shooting his arms out of their sockets.


(c)2006 RPGClassics.com. All materials are copyrighted by their respective authors. All games mentioned in this site are copyrighted by their respective producers and publishers. No infringement on any existing copyright is intended. All rights reserved.