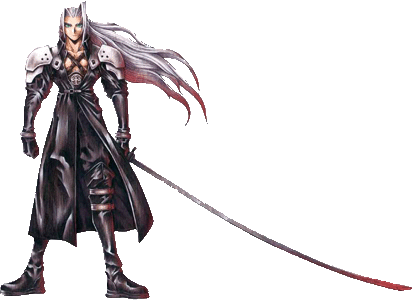 Job: Top ranking Soldier officer
Age: Unknown
Weapon: Long Sword
Height: 6'1"
Birthdate: Unknown
Birthplace: Unknown
Blood Type: Unknown
Even amongst the elite troops of Soldier, Sephiroth is known to be the best. His past is locked away in a confidential file held by Shinra, Inc. His giant sword, which only he can handle, has extremely destructive power. Said to have disappeared in a battle years ago, his current whereabouts are unknown.


(c)2006 RPGClassics.com. All materials are copyrighted by their respective authors. All games mentioned in this site are copyrighted by their respective producers and publishers. No infringement on any existing copyright is intended. All rights reserved.