Site Navigation

•RPGClassics Main
•Contact Maintainer

Shrine Navigation

•Main
•Armor
•Characters
•Downloads
•Enemies
•Enemy Attacks
•Hacking List
•Information
•Items
•Magic
•Maps
•Secrets
•Shopping List
•Status Ailments
•Text Dump
•Thanks
•Treasure
•Walkthrough
•Weapons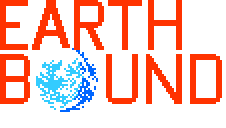 *If this is your first visit, or you are new to Earthbound Zero, I urge you to visit the Information section.
Created and Maintained by:


(c)2006 RPGClassics.com. All materials are copyrighted by their respective authors. All games mentioned in this site are copyrighted by their respective producers and publishers. No infringement on any existing copyright is intended. All rights reserved.