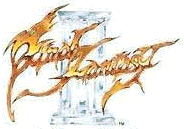 Welcome to the Final Fantasy III Shrine! This game is NOT identical to the Super Nintendo game with Terra as the hero. That game was released in Japan as Final Fantasy VI. This game was never released in the US, and is only playable in English thanks to some dedicated online translators.
Site Updates
May 31, 2004: Made changes to almost all pages editing HTML after recieving the shrine from Cid. Rob Iannacone sent information about equipping two nunchuks on a monk to increase attack power and Andrew Dyche sent in the location of the Onion Glove. Fixed an image in the Cave of Darkness maps.
August 18, 2003: PatBuns15 sent in the location for the Bull Man monster and a correction about the sidebar in the maps sections.
March 9, 2003: Maps have been completed, yay! Also fixed up a few other things around the site (see the Thanks page for more details). Also added a Capacity List and pics for status effects in the Manual.
February 12, 2003: Added more maps! Now we're covering up to and including the Ancient Ruins. One more update should do it.
December 31, 2002: Added full maps for towns and dungeons, up to and including Salonia Castle. Made some additions and tweaks to the walkthrough and added credits in the Thanks section.
January 14, 2002: Added the stats and info I was missing in the Armor and Items section; added savestate hacking programs to the Downloads page.
January 2, 2002: Shrine created.
Maintained by:



Epicgamer
Created by:



Cidolfas
Final Fantasy III © 1990
Squaresoft


(c)2006 RPGClassics.com. All materials are copyrighted by their respective authors. All games mentioned in this site are copyrighted by their respective producers and publishers. No infringement on any existing copyright is intended. All rights reserved.