When chains of oppression cut..
When bitterness stains the land..
When hope fades from memory..
Those forced outside the law must rise to become heroes.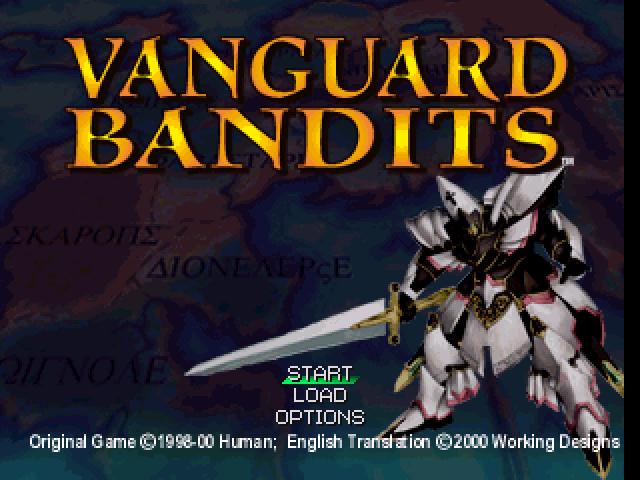 Welcome to the Vanguard Bandits shrine!
NOTE: If you have never played Vanguard Bandits, I highly, HIGHLY urge you to read the How To Play and Proper Saving sections. Vanguard Bandits is a highly unique strategy-RPG, and the non-conventional gameplay and setup may confuse you at first. This shrine was designed for those seeking strategies to overcome the game's toughest missions, but also the novice player who wants to learn the nuances of the game and achieve an ideal team setup. It's my finest work so far, and I hope you enjoy the effort I put into making this shrine a reality.
Currently in-between maintainers.
Originally created by:
Epica Stella © 1998 (Japanese release) Vanguard Bandits 2000 (North American Release)

Human Entertainment (English translation by Working Designs)