Site Navigation

•RPGClassics Main
•Contact Maintainer



Shrine Navigation

•Main
•Bosses
•Characters
•Clock
•Downloads
•Hacking
•Heart Containers
•Items
•Maps
•Monsters
•Shopping
•Tips
•Thanks
•Walkthrough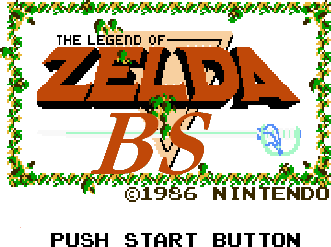 Welcome to the BS Legend of Zelda shrine for the SNES. The Broadcast Satellaview (BS) was an add-on for the Super Famicom that allowed players to download games to play, for a monthly subscription fee. BS Zelda was a remake of the original Legend of Zelda that was downloaded in increments with new Dungeons, a remixed world map and a few other things.
Created and Maintained by:


(c)2006 RPGClassics.com. All materials are copyrighted by their respective authors. All games mentioned in this site are copyrighted by their respective producers and publishers. No infringement on any existing copyright is intended. All rights reserved.